Dyslexia Assessment
SUSAN CAMPBELL MA BEd PGDip(Dyslexia) AMBDA PATOSS APC
_____________________________________________________________________________________________________________________________________________________________________________________________________________________________________________________________________________________________________________________________________________________________________________________________________________________________________________________________________________________________________________________________
Educational Consultant
6 Hampton Court Ave
East Molesey
Surrey
KT8 0BQ
Phone: 0208 398 5900
Email: susancampbell0@me.com
Web: dyslexia-assess.com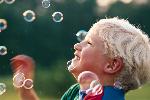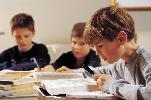 CHILDREN 6-18 UNIVERSITY ADULTS


PSYCHOLOGICAL ASSESSMENT considers:

Intellectual abilities, verbal, visual, and visual-spatial cognitive reasoning skills
Attainment in reading, spelling, writing, number and language development skills
Auditory and visual working memory, and speed of processing information skills
DIAGNOSTIC -
identifying dyslexia, a specific learning difficulty.

SCHOOL / COLLEGE
- Examination Access Arrangements
UNIVERSITY

- Assessment for DSA (Disabled Students Allowance)


Dyslexia is a specific learning difficulty that makes it more difficult for the dyslexic learner to acquire reading, spelling, writing, and sometimes numeracy and organisational skills.
It has a neurological basis and is characterised by delays in literacy development that are often unexpected in relation to age and other cognitive and academic abilities, and have been resistant to appropriate educational opportunities.
Underlying factors include weaknesses in working memory, difficulties with phonological processing (mapping sound patterns onto letters) and speed of processing information, which create barriers to learning. Dyslexia is a condition that can affect people of all ages and abilities.
Characteristics commonly associated with dyslexia:

► Unexplained difficulties with literacy
► Standard of reading and writing falls below that expected for ability

► Difficulty remembering instructions, lists, telephone numbers
► Inconsistent spelling - spell the same word in a variety of ways
► Able to answer questions orally but unable to write them down
► Difficulty organising written work – stories, essays, reports
► Difficulty telling right from left or reading maps

► Disorganised - lose possessions, forget appointments
► Lack confidence in own abilities – poor self esteem and motivation